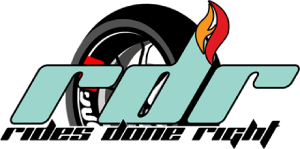 Rides Done Right - LARZINI BIKE HISTORY
God has been great to me and it feels pretty cool when I look back at the bikes I've been blessed to own. The bikes are listed from my most current ownership back to the first street bike I ever bought - a Yamaha 400 Special (click the photo to go to my bike's site or larger photo if available).



See Larry's more documented motorcycle bio on Project Diavel's site.